Last weekend we had another trophy event - this one at Bass Pro in Toronto.
This is a typical buck scoring over 144.
This typical buck scored over 161.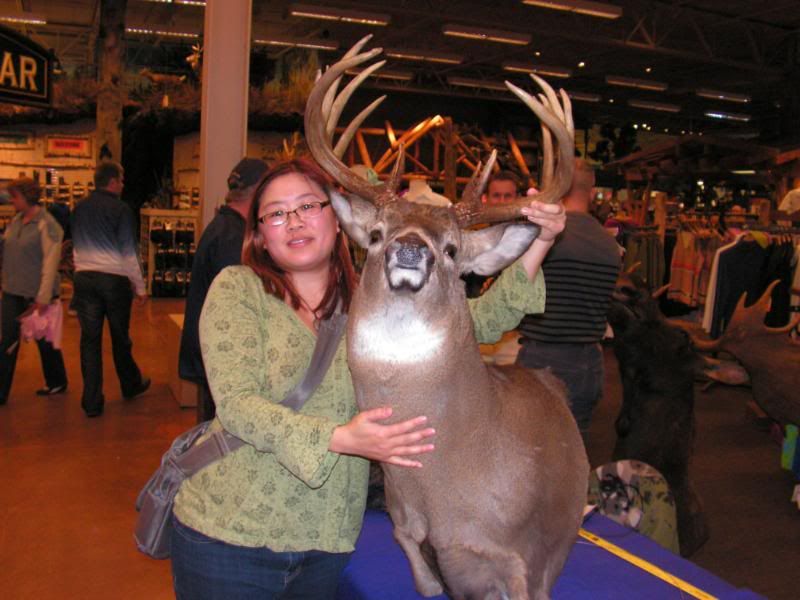 This moose scored 167
This moose was very non-typical (we're still disagreeing about how it should have been scored). Right now its score stands at 197+ and might be higher. One problem with the scoring system is that its very difficult to evaluate a highly non-typical rack, and without a non-typical class in B&C the score will never reflect the true size and character of the trophy.
I didn't get pictures of a 150+ archery moose, a 19 inch P&Y black bear, a 176 typical whitetail, a 183 3/8 archery typical deer or a 204+ non-typical deer. The 183 deer is a new Ontario (archery) record, and the owner brought in the previus season's sheds. Assuming the same inside spread, he would have scored over 192 the previous year, and stood as an over-all provincial record.