I call this one"A mother's love"....protecting her young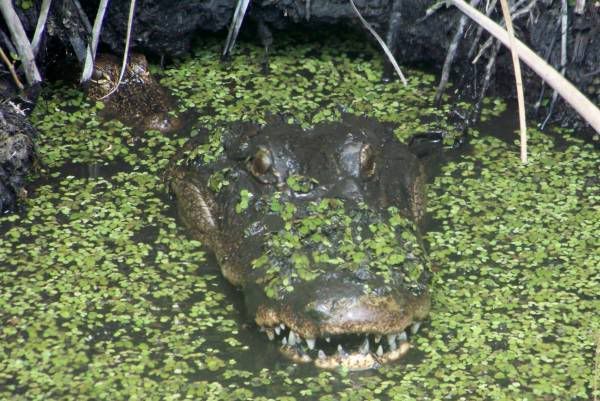 she's all mad...warning me to stay away, but i was in the tractor with the door open and i would of gotten it closed before she got up on me.she was within 10 feet of me...there's this area that i try to mow every year, but it's such a wet area, but every couple of years it drys up enough for me to tackle it and this was the only water whole in about a 2 mile strech....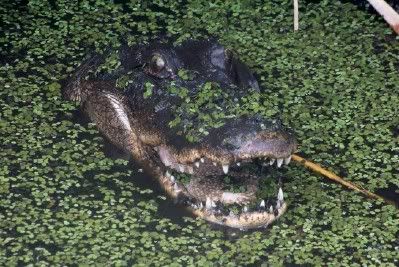 Her babies.....look at the size difference, there's babies there that are from 1-3 years old...did not know that they'd let the bigger ones around after the new ones arrived , but i guess they do....when it's tough times, lol.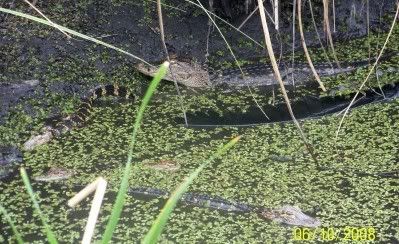 He/she was eating...