Since rifle and bow season is closed here in Texas, I have been doing some muzzle loading for does and spikes since I still have some tags left. I had a couple does at 175 yards broad side for 20 minutes but did not feel comfortable with the shot. 100 grains of pyrodex pushing a 250 grain power belt sighted in at "0" at 100 yards. I love my traditions LT pursuit!!
anyone that does much muzzle loading have any idea what the balistics or energy is at that range? I know it will go that far but I would like to know how fast it is going when it gets there.
The does fed off of the ROW and a few minutes later a big ol boar hog steped out at 77 yards. Since it was almost dark and I am almost out of meat I let the air out of him. I like the good ol head shot on hogs, I dont like tracking wounded rooters!!!
There is always something to hunt in Texas!!
sorry bout the photo quality buts with a cell phone and its almost dark.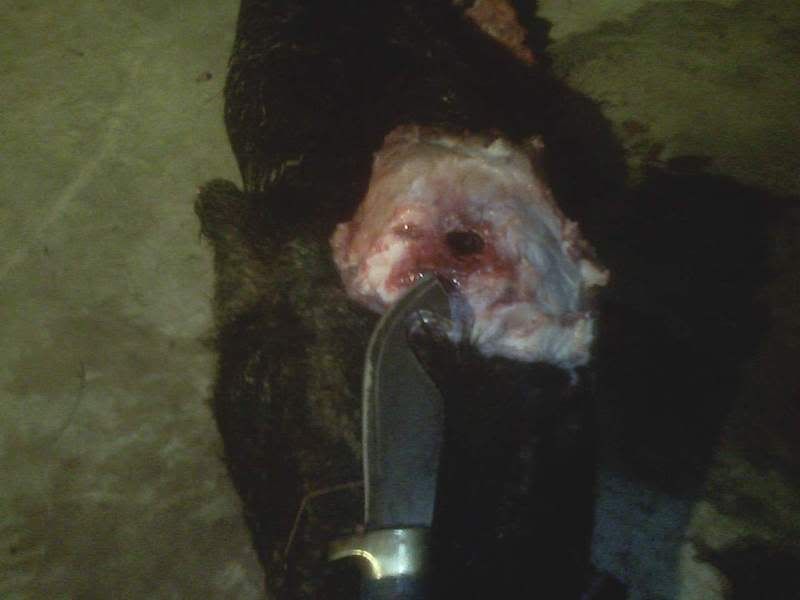 Emily has her sights set on these for after deer season is over
that hole is in his forehead by the way.....